Taiwan's TSMC shares drop over 1.2 percent after computer virus outbreak
Ramon Gibbs | August 7, 2018, 9:57
Taiwan's TSMC shares drop over 1.2 percent after computer virus outbreak
Apple supplier, Taiwan Semiconductor Manufacturing Co. had to close several of its factories last night after a computer virus affected the systems.
TSMC said that 80 percent of the fabrication tools affected by a virus outbreak Friday evening had been restored and that it expects full recovery on Monday. TSMC attributed the outbreak to a some sort of misoperation when installing software for a new tool, though the company did not go into specifics.
It is not thought yet that the attack will delay the much-expected iPhone 9, thought to be under construction now before an expected reveal in September, but the news came as TSMC ups production in anticipation of the launch from its biggest customer. It says confidential information was not compromised.
"The issues suffered by TSMC remind us that any organisation, even those working at the forefront of technology development, can fall victim to malware", said Thomas Nuth, director of product at cyber-security company Nozomi Networks. The company expects the downtime to negatively impact its third quarter revenue by 3 percent, and its gross margin by a single percentage point. Later the same day it issued an update to say that "some factories back to normal, rest in another day".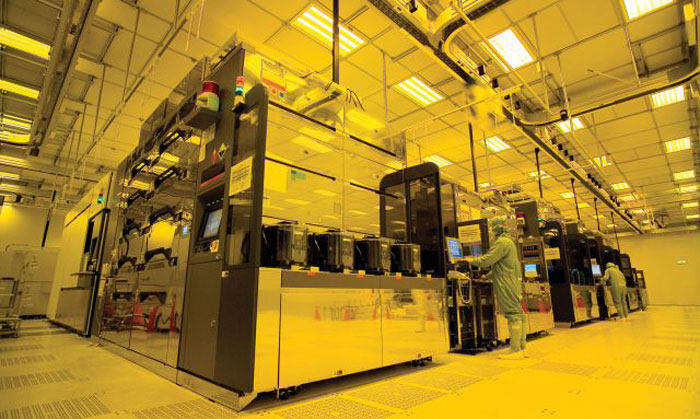 TSMC is now the world's largest independent semiconducer in the industry, with the company making NVIDIA's new 12nm GPUs for their upcoming GTX 11 series graphics cards, and the new 7nm chips for Apple's new iPhones.
The implications are unclear for Apple. Apple now accounts for 21% of TSMC's revenue.
Digitimes is reporting the announcement by TSMC that the virus infection is estimated to impact its third quarter revenue to the tune of 3%.
"Since TSMC indicated the delayed shipment from this incident will be recovered in the following quarter, we think there will be no meaningful impact on Apple's new coming iPhone", explains Fubon Research, predicting a delay of 1.5 million to 1.7 million next-generation A12 chips.