Eddie Jones Names England Side To Face Scotland In Calcutta Cup
Tanya Cunningham | February 23, 2018, 1:55
Eddie Jones Names England Side To Face Scotland In Calcutta Cup
"Last year we let our emotions get to us a little bit too much, and that resulted in them beating us by a hefty amount".
The powerful Wasps number eight has been sidelined since December with a knee injury, missing the opening two rounds of the Six Nations, wins over Italy and Wales. He explained: "I had just sat down, we have got these new heated pants".
"I can't wait to get back playing with some of my best mates and pushing to win trophies with my hometown club". "He's a great carrier, a strong carrier, good on his feet and also a good defender in a different sort of way".
"Taking on England is going to be a huge challenge and we are well aware that only our very best will be good enough in this fixture", said the Scotland coach.
One key decision that faced England's head coach was whether Jonathan Joseph or Ben Te'o would partner Farrell in the centres.
Although he played well at Rome's Stadio Olimpico, Jones, fearing Te'o might be suffering from "second game syndrome" after a lengthy spell on the sidelines, brought Joseph into the side against Wales in his place.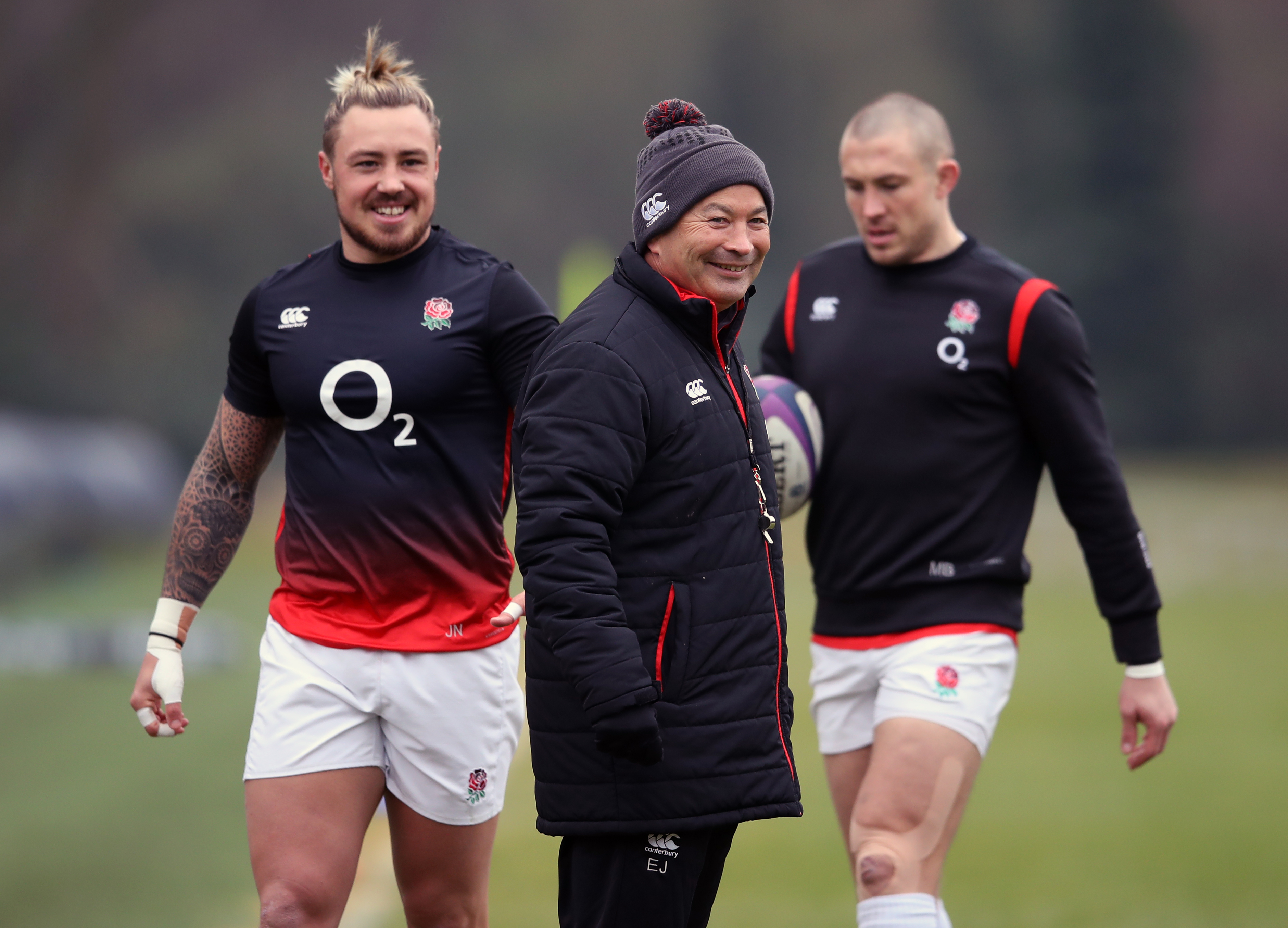 "I just think early on, the way Scotland have traditionally attacked under Gregor (Townsend), that JJ's defensive skills out wide might be very useful for us".
Lock Joe Launchbury will win his 50th cap at Murrayfield, while captain Dylan Hartley will become England's second-most capped player of all time as he earns a 92nd. "It's a long time to wait".
Scotland lost their first game against Wales but hit back to beat France on 11 February.
With unbeaten England heading north of the border filled with confidence after their 12-6 victory over Wales last time out, Townsend knows that his side can not afford a repeat performance like the one they produced against Wales in the first round of this year's championship - or last year when Scotland were on the receiving end of a 61-21 thumping by their rivals at Twickenham. "We always chat to the referee, but it won't be about that (defending from an offside position), it'll be about aspects of what he wants from the game, because we want to play the game legally". It was a tight old game.
"To beat France is a good achievement in any circumstance". "I'm sure there's an ex-Scottish player ready to come out today (Thursday) and say something about how they hate us, they want to rub our nose in something, we don't respect them".
"He's a go-forward player for us, he creates quick ruck ball and he dents the line".